This guide is for Garmin customers only.
Sometimes your Garmin won't connect to your phone properly, and you need to log in manually using our one-time unlock codes.
These codes are unique for every installation of any of our Garmin watchfaces, so they cannot be shared with other people.
If you need to log in using your one-time unlock code, here's how to go about doing it:
1. Get your unlock code from our website.
Setup Page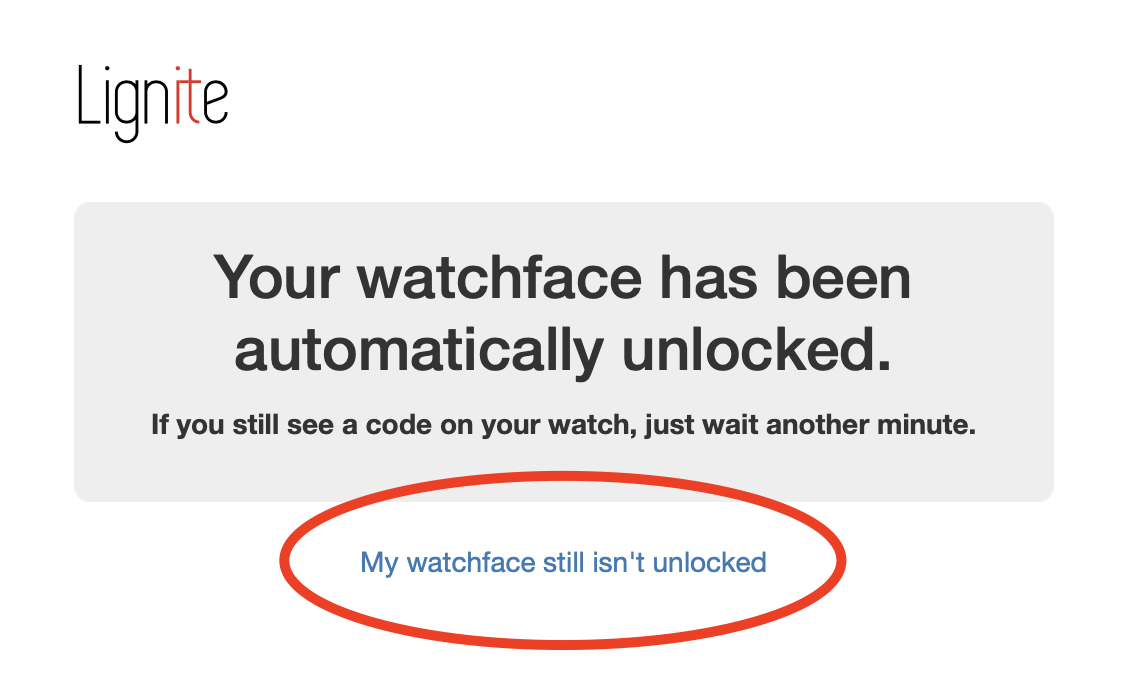 If your watchface says it automatically unlocked, you can tap "My watchface still isn't unlocked" to get your unlock code.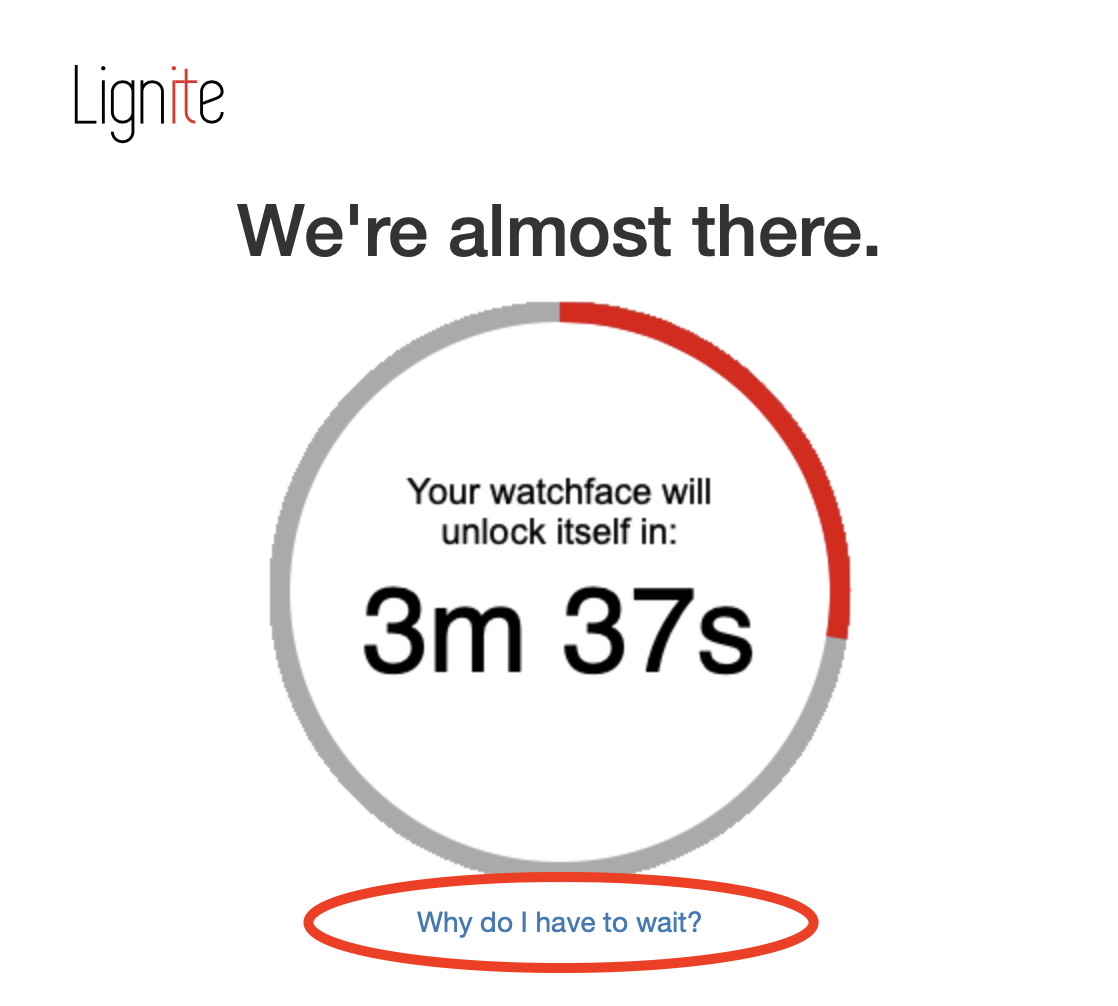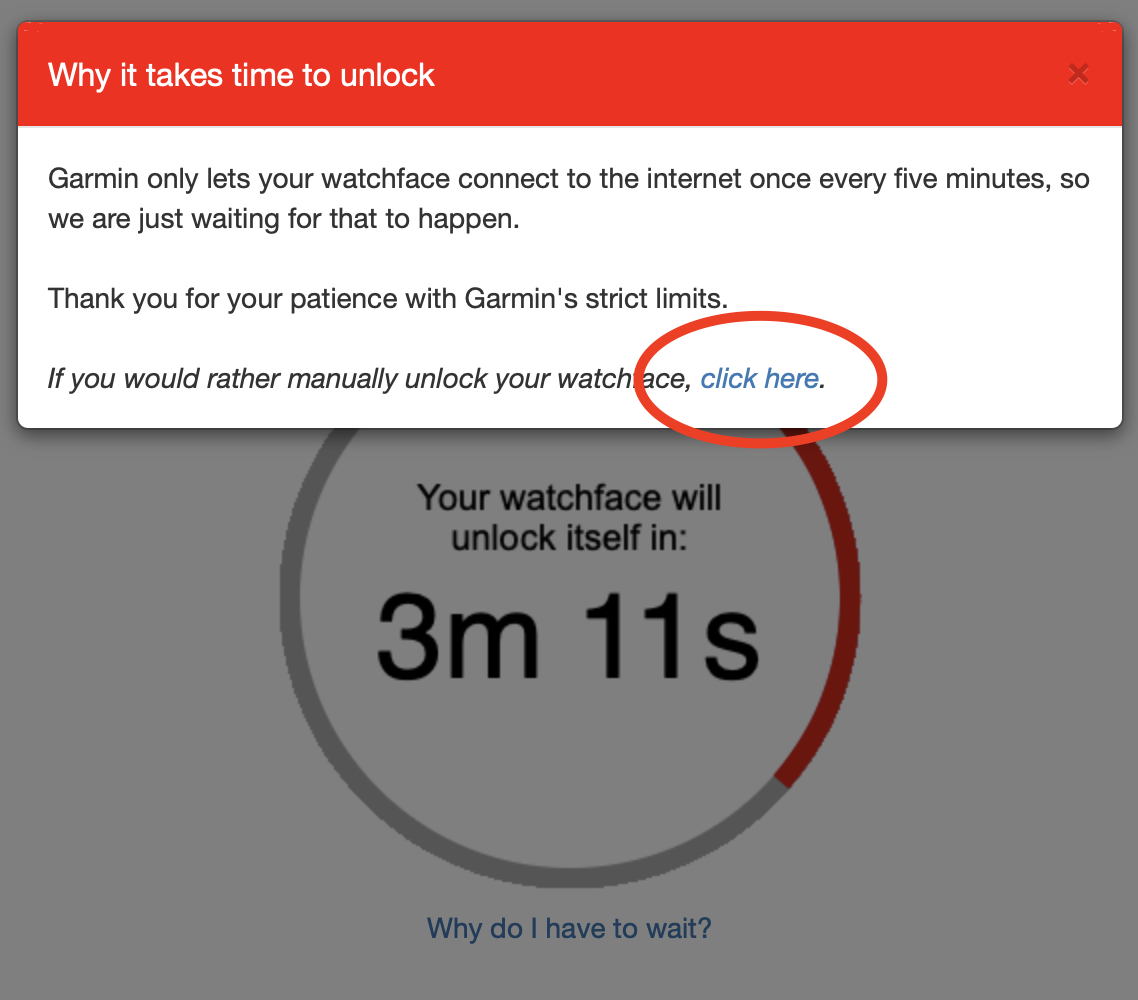 If your watchface is still waiting to sync, you can tap "Why do I have to wait?" and then tap "click here" on the popup to get your unlock code.
Thank You Page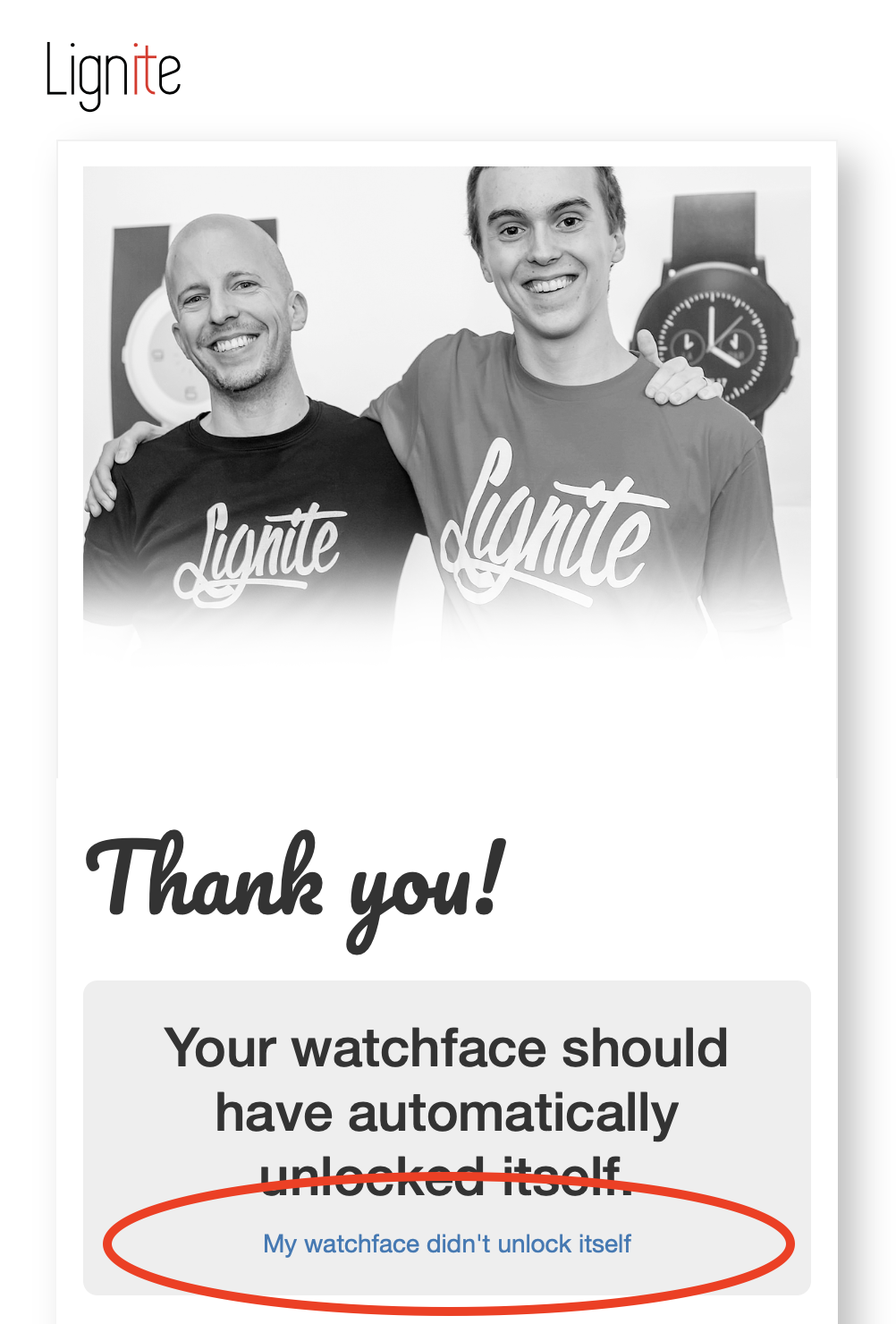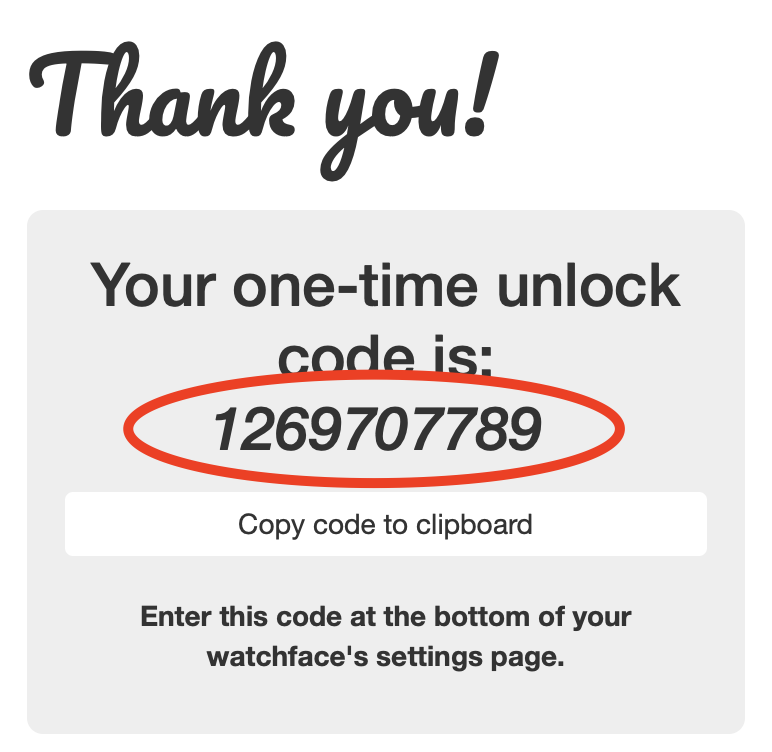 Tap the "My watchface didn't unlock itself" button on the thank you page.
2. Go to settings for your watchface.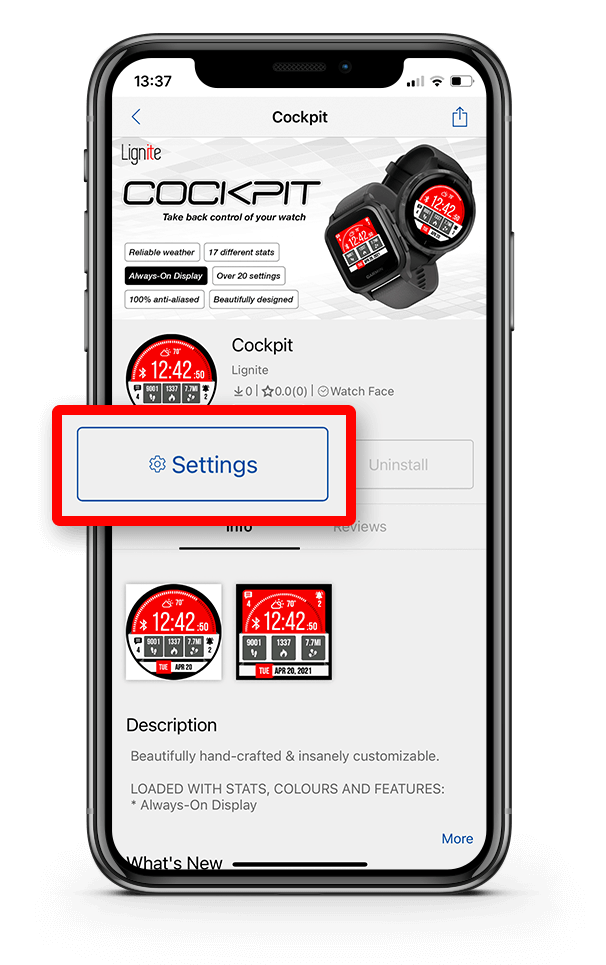 If you're not sure how to get to settings for your watchface, please check out our guide on how to access your settings page.
3. Enter your unlock code at the bottom of settings.
Each Lignite watchface has an unlock code field at the bottom of each settings page.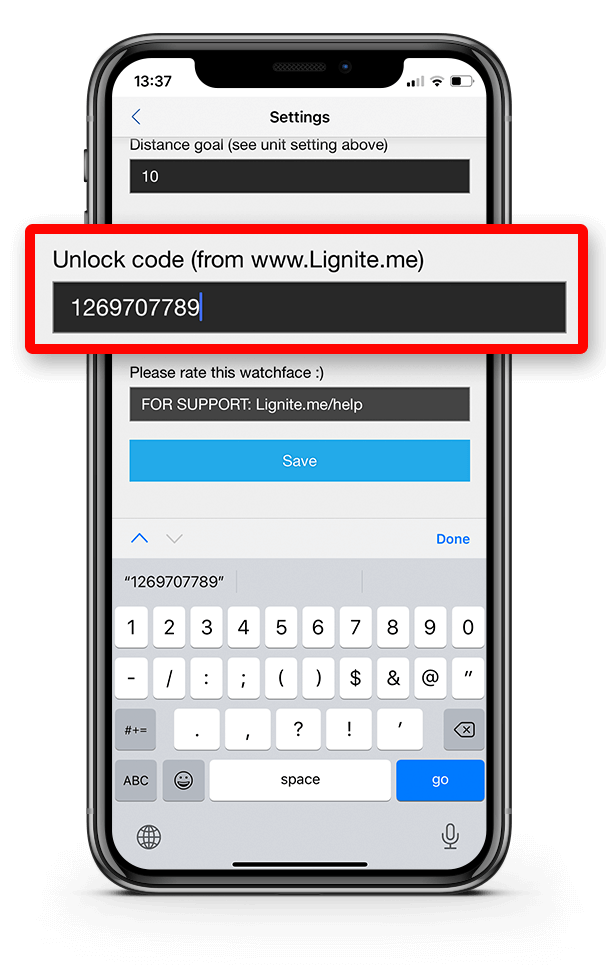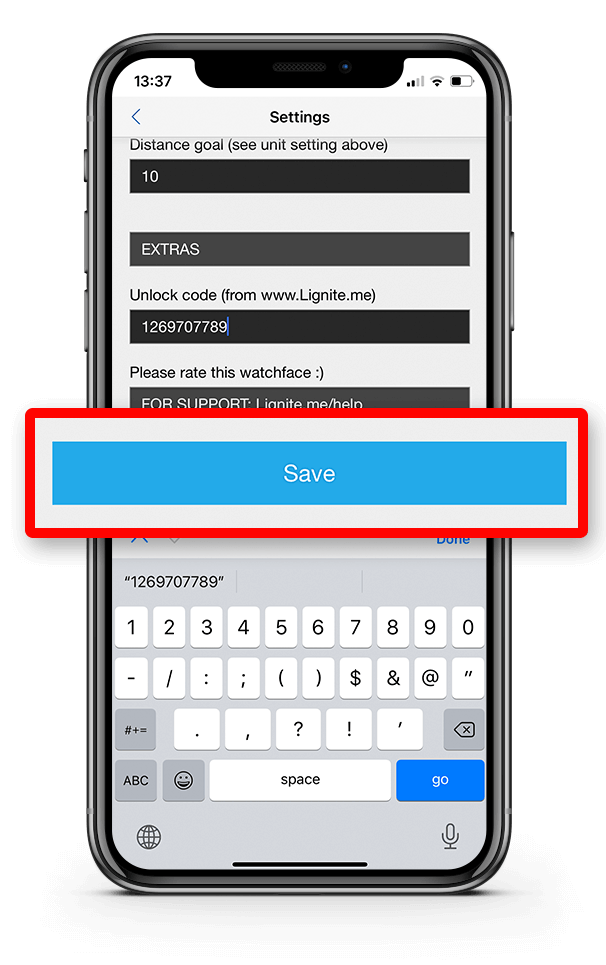 After you've entered in your unlock code, tap the "Save" button below.
You're done!
Your watchface should now be unlocked.
Please note that if you are using Lignite Weather on your watchface, it may take additional time for your weather data to sync.