How do I pay?
You can go to www.Lignite.io to buy your favourite watchface.
Just tap on the watchface that you want to buy, and then tap the "Purchase" button that appears in the watchface popup window.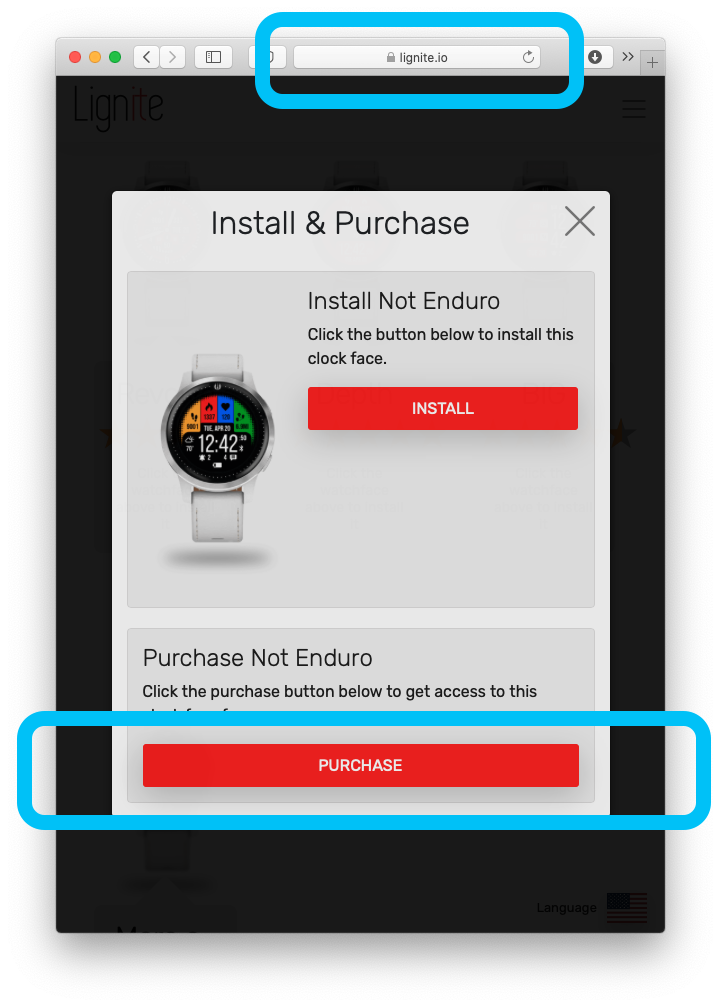 What can I pay with?
We currently support the following payment methods:
PayPal
Google Pay
Apple Pay
Credit card (Visa & MasterCard)
You can find any of these payment methods on our checkout page: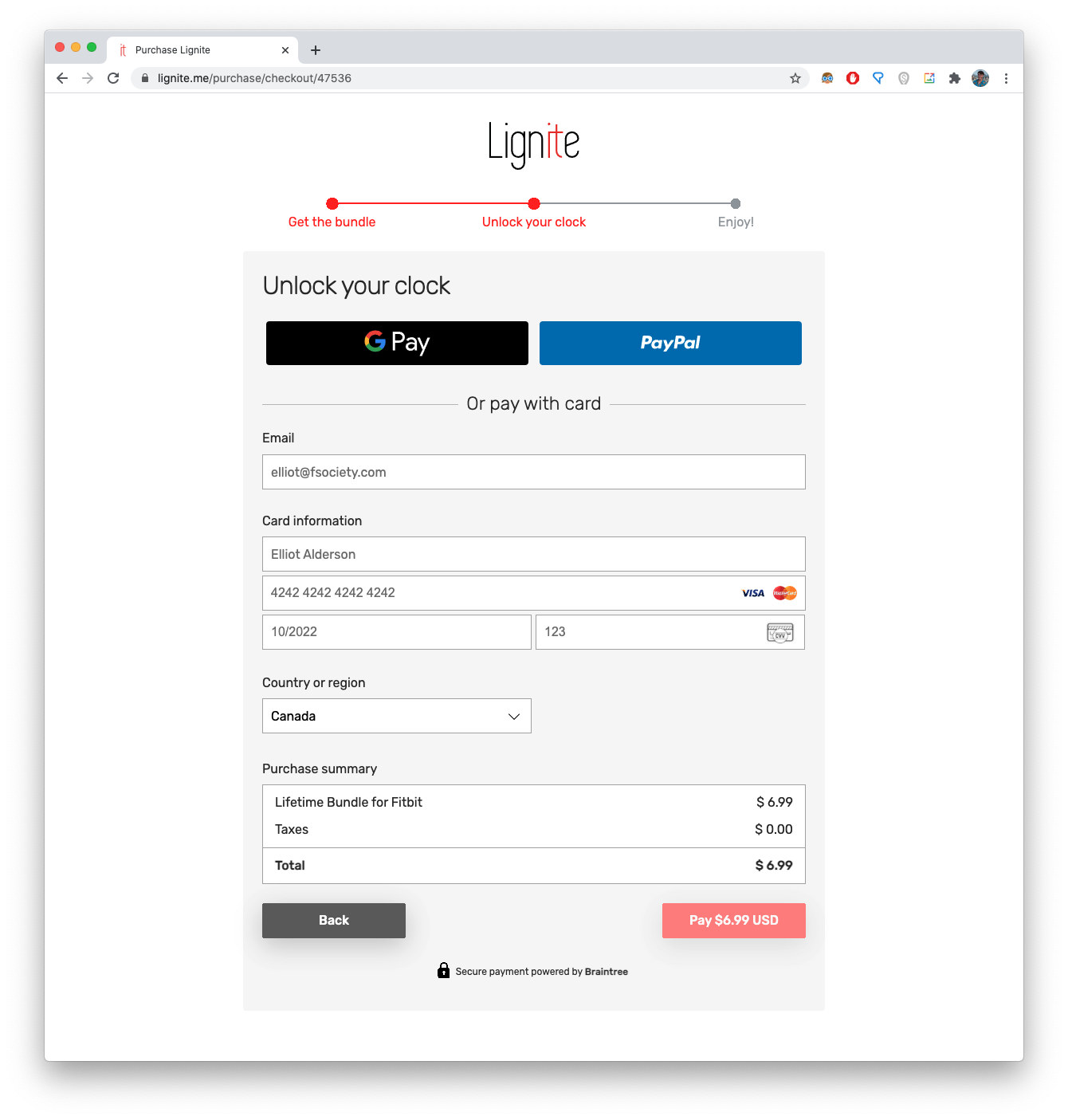 Get to this page by purchasing your watchface through www.Lignite.io
To use Apple Pay, you must use Safari on either an iPhone, iPad or Mac.
To use Google Pay, you can use Google Chrome, or any browser other than Safari.
Is my payment secure?
Nothing's more important than keeping your payment information secure.
For that reason, we use Braintree to securely handle all of our transactions.
Braintree is a PayPal company. This means that your payment is protected by some of the best security in the world of finance, as Braintree is a Validated Level 1 PCI DSS Compliant Service Provider.
Click here to verify that we are a Braintree customer.