Your time mode preference (also known as "normal time" and "army/military time") is dictated by a setting within your Fitbit user profile, not within Lignite's settings page.
How do I change my time mode preference?
Log in to your Fitbit account at www.Fitbit.com
Open your account settings
Edit the "Clock Display Time" setting to your desired time mode
Click the "Submit" button to save your changes
Sync your Fitbit & phone
I can't find the clock display time setting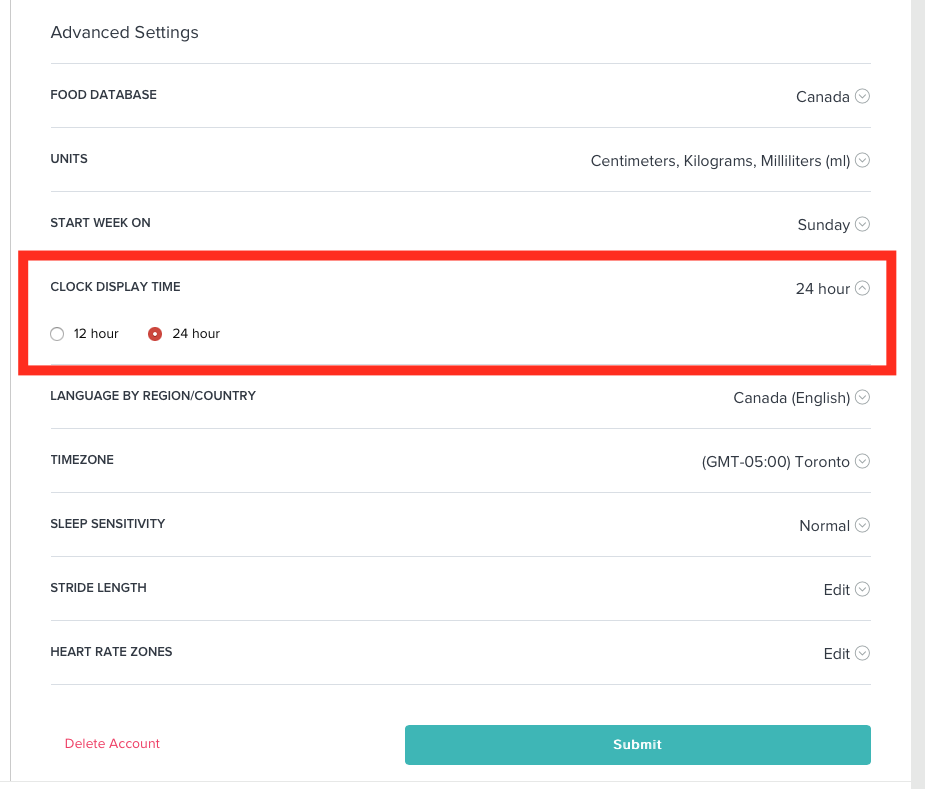 Note that this setting requires three clicks to customise. You must first open the dropdown, then select your desired preference, then click "Submit".
After you've made this change, simply sync your Fitbit with your phone.
If it still isn't showing the proper time mode on your watch after syncing, please reboot both your phone and watch to force your Fitbit to update.
That's it, boss!
You should now be rocking your preferred time mode setting on your Lignite clock.