We've got over fifty beautiful clocks hand-crafted to perfection for your Fitbit.
It'd be a pain every time you switched clocks to have to log in again!
That's exactly why we created Remember Me, the app for your Fitbit that remembers your Lignite account details, so you don't have to.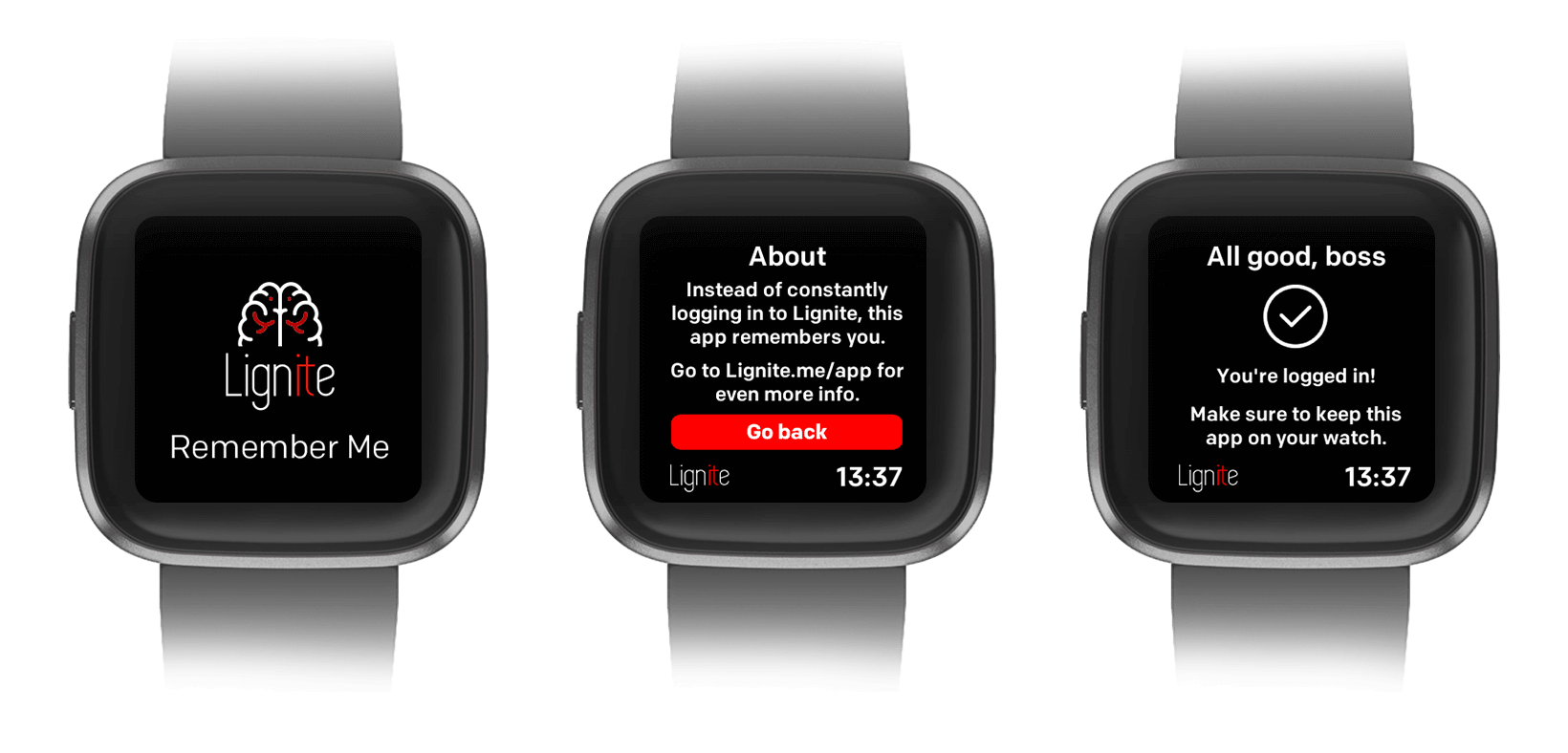 How to set up Remember Me
Open the settings page for Remember Me.
Enter in your access code to log in.
That's it!
You should now be logged in to Remember Me. Every time you switch to a new Lignite clock on your Fitbit, Remember Me should help log you in automatically.
If you want to learn more about how Remember Me works, check out this informational page.